Ramser Development sells 21.8K sf shopping center in Long Beach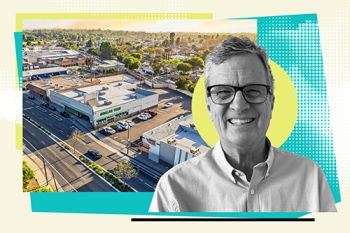 Ramser Development has traded a 21,800-square-foot shopping center leased to Dollar Tree and Family Dollar stores in North Long Beach.
The Newport Beach-based real estate firm sold the 1.25-acre property at 5117 Atlantic Avenue for an undisclosed sum, the Los Angeles Business Journal reported. The buyer, a private investor, was not disclosed.
Ramser plans to reallocate the proceeds into one or more of its recreational vehicle and boat storage facilities, according to a company statement.
Broker Phil Ramming of Faris Lee represented Ramser Development in the deal. The buyer was represented by Mark Repstad of Southland Commercial Real Estate.
Ramser Development bought the property in 2019 as part of a 1031 exchange, in which the buyer sells a similar property and defers capital gains taxes with the purchase.
The retail center, built in 1955 and renovated in 2016, has two free-standing buildings and parking for 51 cars.
Ramser Development owns more than 1.5 million square feet of rentable RV and boat storage property, plus more than 6,200 indoor and outdoor storage spaces. It's looking to expand into the Sunbelt, Mountain West and the Pacific Northwest.
The firm is led by Scott Ramser, who founded it with his grandfather, Harold, in 1986 to develop industrial buildings in Downtown Los Angeles for the garment industry. The company entered the storage sector in 1995, according to its website.
Its portfolio includes a 1,200-space facility in Irvine at Orange County's Great Park, which opened in February last year and is now 50-percent leased, growing at 76 move-ins per month.